Launch of the "DoiTung & Friends" Project. (29 Sep 16)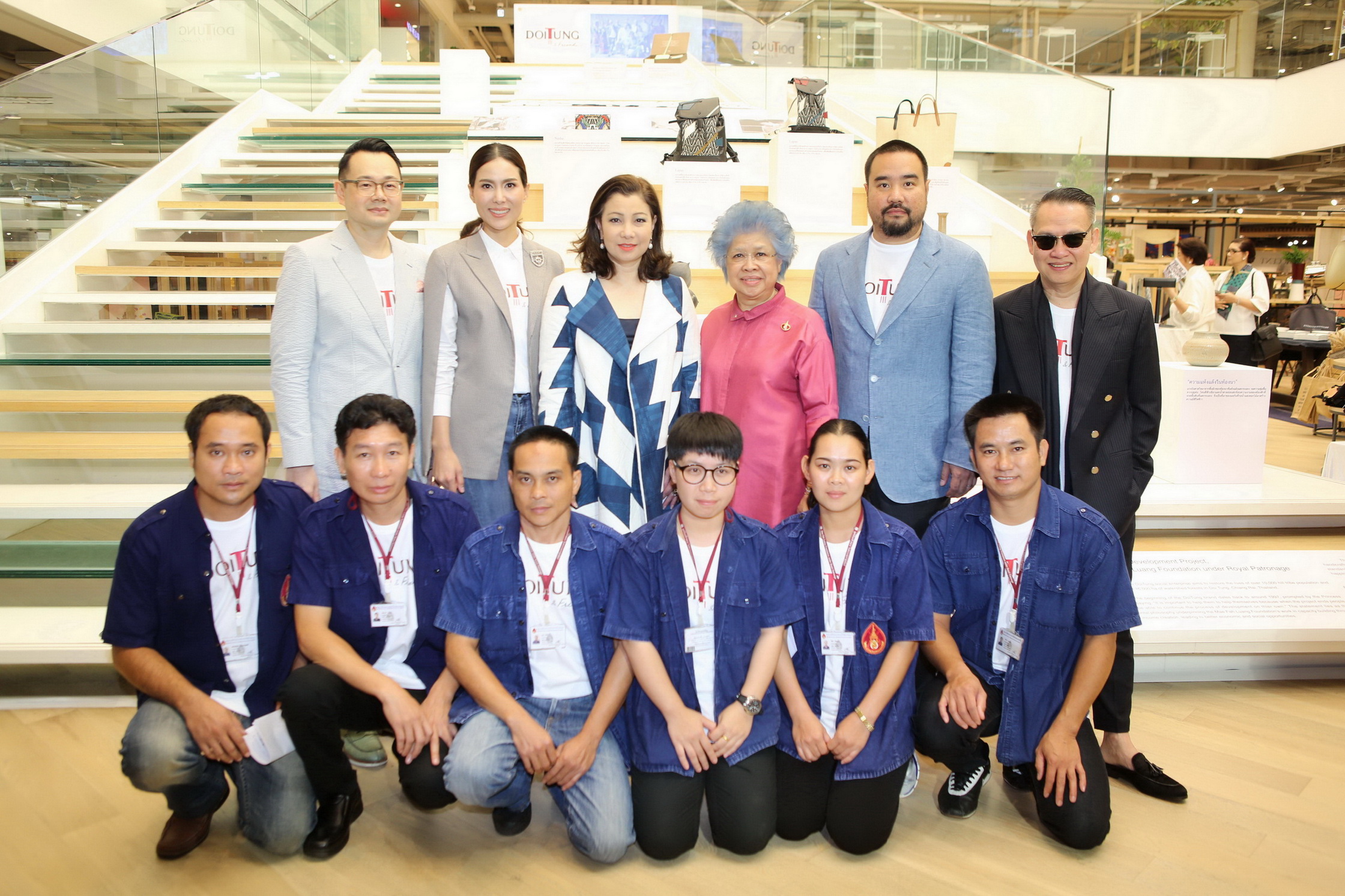 On 21 September 2016, DoiTung social enterprise launches the "DoiTung and Friends" project 2016 at Siam Discovery, Bangkok. It is a collaboration between DoiTung and its like-minded, renowned designers namely Sombatsara Teerasaroch (Tue), Kullawit Laosuksri (Ford), Khemupsorn Sirisukha (Cherry), along with skillful local ceramic artists from Doi Tung standing tall next to them.
"The bond between the urban designers and the local artisans have been created, lessening the gap between the city and the country people. The urban designers have helped 'cultivate people' in Doi Tung while the local people 'cultivate love' in the hearts of the city dwellers," M.L. Dispanadda Diskul said.
DoiTung products foster lives, happiness, and dignity for the local artisans while providing a meaningful lifestyle for the public. Today, DoiTung still carries on the journey towards people empowerment. Thus, the proceeds from the Project will be used in the Mae Fah Luang Foundation's human development mission in accordance with the concept of sustainable giving.
You are welcomed to attend the DoiTung and Friends exhibition, displaying exclusive handcrafted products at Siam Discovery, 3rd floor, from today until 30 September 2016.