DoiTung Gift Festival Week of Love and Luck (4 Feb 16)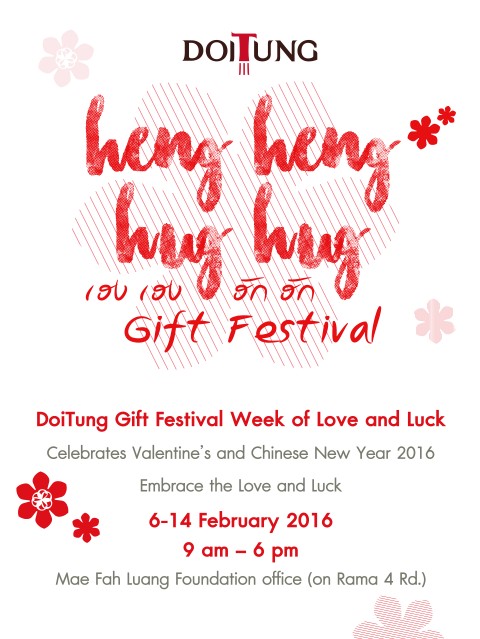 DoiTung brings to you once again the Gift Festival week of "Love and Luck" to celebrate Valentine's and Chinese New Year of 2016. Loving gifts are exclusively chosen from handicrafts to decorative plants and high quality food products. More fun are added by the weekend café in the garden, tourism packages in Doi Tung, and entertaining workshops.
Embrace the Love and Luck on 6-14 February, 2016 from 9 am – 6 pm at the Mae Fah Luang Foundation office (on Rama 4 Rd.), easily accessible by MRT (Lumpini Station - Exit 3).

DoiTung is a social enterprise with objectives to create jobs and enhance capacity for hill tribe communities in Chiang Rai for over 25 years. It is well-recognized internationally for its successful effort in drug eradication and environmental revival covering almost 15,000 hectares.

For any enquiries, call 02-252-7114 ext 203.