Colors of Doi Tung Festival (16 Dec 15)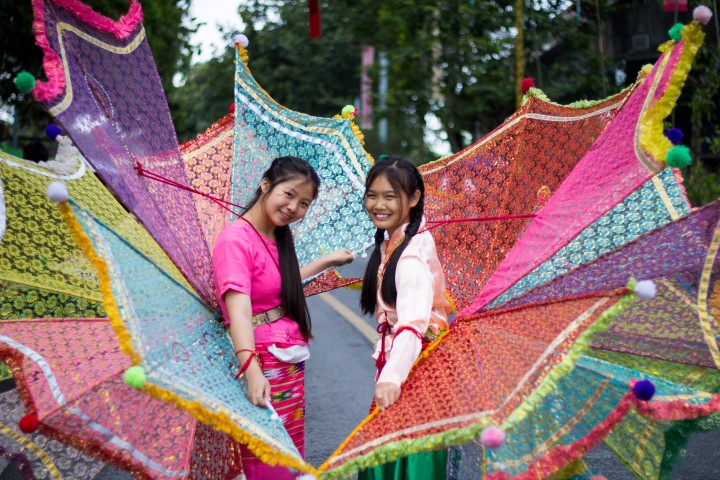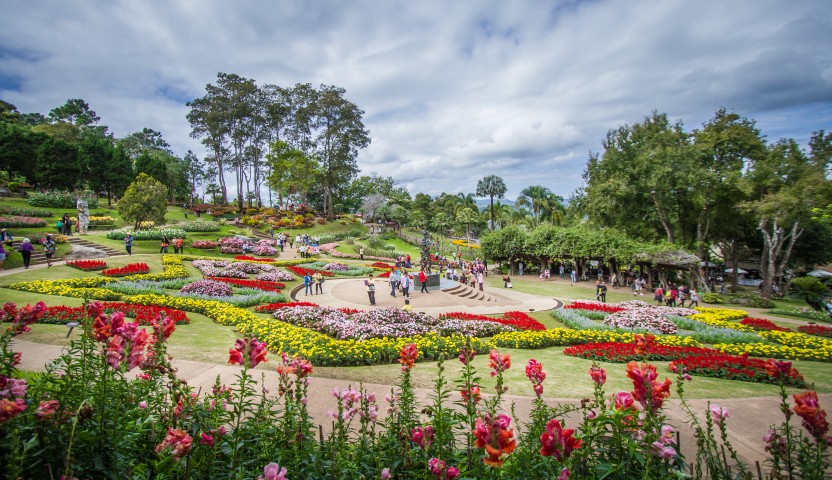 The Colors of Doi Tung Festival returns after last year's success, transforming the mountains of Doi Tung, Chiang Rai, into the highest elevated walking street in Thailand at 1,000 meters above sea level, filled with shops, food, arts, and entertainment.
Visitors will have the opportunity to explore the cultures of the six ethnic minorities in Doi Tung – Akha, Lahu, Shan, Thai Lue, Lawa, and Chinese – through handicrafts, food, and performances; satisfy the urge to shop at the Hill Tribe Walking Bazaar; and view the "Wisdom of the Inspirer" art exhibition created by over 20 artists from ArtBridge ChiangRai to commemorate the Princess Mother and convey her vision of man and nature in harmony.
Also not to be missed is the Flower Village in the middle of the Mae Fah Luang Garden, displaying its colors through the day and gleaming into the night until 8 p.m.
Moreover, those who want to try out their creativity can join a number of DIY workshops, including ceramic making and painting, painting fabric bags, stitching notebooks, and making your own traditional Lanna flag or Tung, to be taken home as souvenirs of this memorable trip.
Come visit the "Colors of Doi Tung" festival at the Doi Tung Development Project, Chiang Rai, held every weekend from 28 November 2015 to 31 January 2016; as well as on 5 December 2015 and during the entire week of 26 December 2015 to 3 January 2016, and become inspired by people's love of their culture and the environment . . . and help make a positive footprint in the world.
For more information, please call +66 (0) 53 767 015 ext 12.

For more information, please call +66 (0) 53 767 015 ext 12.